So clearly I have not been reading as much as I used to and I believe that is partially due to the fact that when I'm having down time I just want to relax into my sofa and watch netflix. I have always loved watching TV but that love has only grown over the years it seems which is why today I'd like to share some of my favorites with you (: I'd say they're quite spread out overall but I do notice some overarching trends I seem to like.
Without further ado, some of my favorite TV series (in no particular order):
Jane The Virgin (2014-present)
This show is just hilarious. I mean with a plot surrounding a women who is accidentally artificially inseminated I think that can be expected. It uses the dramatic tropes of actual telenovelas in a satirical way that is just so well done. You'd think I would find this show overly dramatic/cheesy but honestly the writing is so good in the way that the show doesn't take itself seriously. This just adds to its charm, not to mention how easily binge watchable it is. There are also some very well done romance arcs that I just adore. However, the real star of the show is the beautifully done relationship with Jane and her family.
I feel as if this series is a little bit more unknown? I completely adore it to no end though. It's written by Rob Thomas (hello, Veronica Mars creator) and you can definitely tell with the gripping plot, hilarious one liners and refreshing take on the tired cop show trope. It is a show that is also surprisingly emotional in some scenes (the season finales hold nothing back) and it packs quite the punch. I really wish more people I knew watched this one so I could have more people to talk about it with. Currently it seems as if the next season won't be coming out for a while so PLEASE. Binge watch this and get back to me.
Stranger Things (2016-present)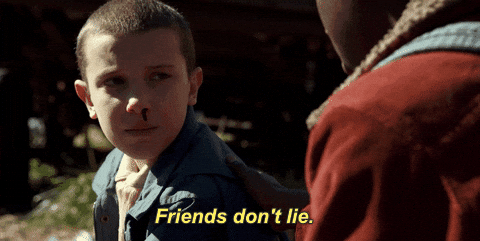 Omg if you haven't watched this already...WHAT ARE YOU DOING!? It's a stellar netflix original that everybody seems to love, I haven't heard of anybody who wasn't immediately drawn in by the very creepy sci-fi undertones this series has. It is also very emotional and I 100% cried after the finale. You will definitely become attached to the characters, and for me personally I definitely became attached to the children in particular. They're insanely talented actors/actresses for sure whose performances will blow your mind. I need season two already please.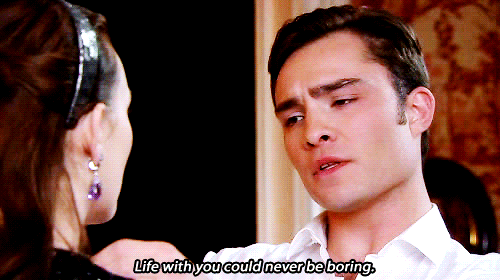 Haha, this one is an classic. Objectively super over dramatic but my ultimate guilty pleasure. I actually just started/finished this series around this time last year. It is one that you can definitely binge watch as it's just so addicting. You certainly grow to love (or completely despise...yes i'm looking at you Jenny Humphrey) the characters and do see quite a bit of development over the course of the series. Romance wise there is also no shortage of that on Gossip Girl, with one of my favorite ships of all time (Chuck & Blair) being present. However, there is still one part of me that dislikes a certain romance that ended up being endgame in the series finale (;
How I Met Your Mother (2005-2014)
Can somebody give me props for finishing all 9 seasons of this show during the last summer? Haha cause that certainly happened. And I enjoyed them all. I mean minus that series finale because WTF WAS THAT!? However, even with my intense dislike of the way things ended (I'm obviously not alone in that) I still recommend this show. Despite the ending, I enjoyed and laughed during every episode. I became so attached to these characters, their lives, their storylines, their romances. This show never failed to bring my mood up, even in its more emotional points. I have so much love for it and think I always will.
How to Get Away With Murder (2014-present)
This show is probably one of the most intense and heart pounding I've ever watched. There is some much tension and suspense in every episode. I adore the way the story is told (flashbacks leading up to the big moment seen in the season finale) and it makes the show even more addicting. The characters are also not black & white in the slightest, they're so complex and grey that it makes you wonder about them all. Of course, I must give props to Viola Davis as her portrayal of Annaliese never ceases to blow my mind.
A Series of Unfortunate Events (2017-present)
This show is very new, it just got added to Netflix this month. .....And I finished all of the episodes available in a single weekend. Oops. I loved reading this series when I was younger and this show captures the books perfectly. It's quirky, humorous, emotional, dark, mysterious, hopeful and I cannot wait to see the rest of the book series get played out. The acting in this show that is also so amazing, from the children, to the side characters and to Count Olaf.
Modern Family (2009-present)
This show has been on air since 2009 and is still going strong. Which is something that I do find remarkable honestly. It really is an hilarious show and I always laugh multiple times during an episode- guaranteed. I love the family dynamics and even as the situations can get pretty unbelievable they're done in a way that doesn't come across as contrived or forced. The show also tackles some pretty big issues in tasteful ways. It incorporates a lot of diversity and I love it.
Hart of Dixie (2011-2015)
I really wish this show lasted longer than it did. It was honestly so cute and different than what I usually watch. I loved the atmosphere of the small town and its hilarious members. For all of its numerous funny moments there were actually some pretty deep emotional ones that made me feel all of the feels. Of course I must mentioned the relationship between Wade/Zoe. As complicated as it was I found it to be simple in terms of how obvious their feelings were for each other (; Definitely one of my favorite tv couples.
----------
I hope from this post you found some new TV shows to check out!!
Also if any of you have watched these shows I would love discuss them with you. Haha, clearly I am an avid TV watcher of sorts and love talking about my favorite shows :)