Hey guys! Lol if any of you are actually still here and read this blog.
Here I am returning (honestly most likely one of my classic blips and blops back into this blog only to leave for many more months) and I am not going to even bother explaining what excuse I have for you this time. Honestly mainly because I don't have anything other than the standard- school. Furthermore, 2016 has been pretty rough for me and I know it has been for a whole lot of people also. I don't want to rehash the details haha but let us just bring on 2017 already.
Before that though I'd like to embrace being basic af (which a phrase I dislike immensely but seems to have really blown up this year? Like bruh, why are you shaming girls for liking to take selfies with the dog filter? It's cute okay) and making a list of books that I read in 2016, was too lazy to properly review and still want to give a little shout out to.
After logging onto Goodreads and frantically adding all of the books I've read this year, I have achieved a grand total of 27.
Hahah, I mean my goodreads goal this year was 25 so that makes 27 sound a little better right? God, I look back on say 2012 and see that I read 110 books- so mind boggling to me. I guess I just figured the world was ending? LOL. Anyways, for the little amount of time I read this year I am quite impressed with how many out of those 27 novels I honestly really enjoyed. I suppose I felt as if I had to make whatever minuscule amount of time I had to read count and frankly I had no time for shit books I knew I wouldn't enjoy. So this year I've really relied on such wonderful bloggers that I'm lucky to call my friends (RashikaKellyNickNereydaShannonValHollyZoe coughhh) and honestly have just stalked their reviews/harassed them for recommendations. Love you guys <33 Otherwise the books I've found myself have been searching for seem to fit very specific genre. I seem to be really interested in thrillers which is something I could not have predicted myself.
Okay, enough with the blabbing- let's get into the books!! This is a list that isn't in any sort of order as that would require me to be decisive which is not my strong suit.
1) The Female of the Species by Mindy McGinnis
This is a story I didn't expect in the least. But holy fuck, it blew me completely away. It was told in such a raw and unrelenting sort of way that to some would feel harsh but to me was undeniably realistic and hard hitting. It deals with such huge issues such as rape and slut shaming in a way that is stings with the realism of what girls face today. It's core messages crucial and especially relevant in our society. It also has a thriller sort of aspect that wouldn't let me put it down. Finally, that ending was insane. I actually shed a tear. McGinnis definitely didn't shy away from it and the ending is one that has (and will) stick in my mind for many months to come.
2) The Butterfly Garden by Dot Hutchinson
Now this is another story that I just couldn't put down. I ended up reading it till past midnight and even when I finished felt some residual creepiness stemming from the story. It is a dark story that certainly made me shudder on more than one occasion. I did love the way it was told, the main character being a central player among the many girls who were held captive was being interviewed by two FBI agents. However she didn't simply tell her story, more so she danced around it and left you wanting more details just as much as the agents. Slowly her story formed though, in a non-linear fashion which could have been confusing but instead was well written and done to only further build the suspense.
3) My Lady Jane by Cynthia Hand, Brodi Ashton and Jodi Meadows
This is one of the more light reads I enjoyed this year, despite its apparent length. It is honestly so much fun! It made me laugh out loud on numerous occasions and by the end of it I really formed a strong bond with all of the characters. The romance was also done in a way that really made my heart melt, but never did it overtake the main story at large. I found that these three talented authors have managed have managed to blend their writing styles in a cohesive way that it never even feels like there is more than one author writing- which is an issue I have definitely encountered before. The three POVs are handled amazingly.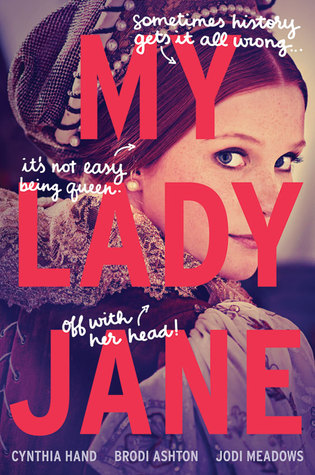 4) You Will Know Me by Megan Abbott
This is another murder suspense sort of thriller. It was beautifully crafted in the way that the characters and the family dynamic was so convoluted and twisted that I couldn't look away. I felt myself gasping at every reveal and found myself at the edge of my seat as the book utterly brims with tension. It is hard to discuss this book (and really a lot of the the thrillers I mentioned) without spoiling anything. Trust me on this one everybody.
5) The Unexpected Everything by Morgan Matson
The romance in this one was SO SO SO cute. It really did turn me into a ball of mush, and despite its obstacles I was rooting for it since the start. I also adored the friendships highlighted in this story- like I would love to have a friend group alike that. Furthermore, there was the main character struggling to deal with her mother's death. I felt this was done beautifully and very realistically handled. It certainly can be very tough and I love that Matson didn't shy away from talking about it despite this novel on the surface level being more of a beach read. ALSO DOGS.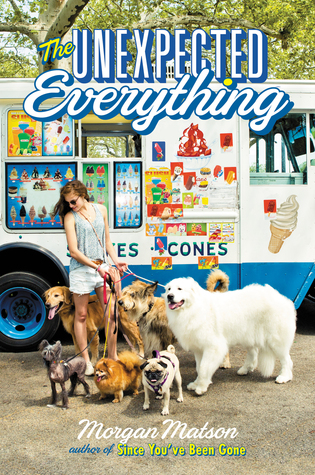 6) Small Great Things by Jodi Picoult
This story was a courtroom drama taken to the next level with racism being handled in a way that yes- is most certainly still relevant in our society. It also made me realize that depth white privilege goes and how it can also exist quite subtly. Picoult weaves a very eye opening novel with a strong main character that will have you thinking beyond its hopeful ending. Being the cynic I did have a wee bit of an issue with the ending. That aside though, I enjoyed this novel and I think it speaks to a high level of talent that Picoult even manages to make the character of a white supremacist multi-layered instead of one dimensional.
7) Starflight by Melissa Landers
I'm mentioning this one despite the fact I had a few quibbles with it. Starflight was just so much fun that I could easily overlook the issues I had and still really enjoy the novel overall. There was a whole crew of characters and I really fell in love with them, especially our main characters of course AND OH MY GOD DON'T GET ME STARTED ON HOW I FEEL ABOUT THE SLOW ROMANCE THAT BLOOMED BETWEEN THEM. Ugh. They were also very hilarious characters themselves, with their banter making me smile on numerous occasions. I cannot wait for more of the fun space action, I believe this is a series?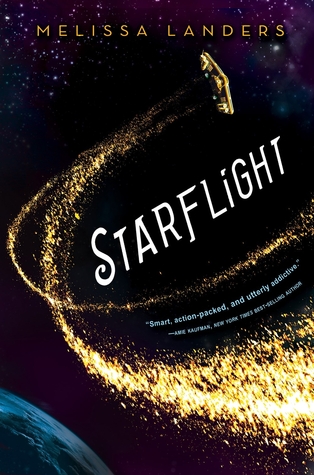 8) The Forbidden Wish by Jessica Khoury
I didn't read many debuts this year, but this novel definitely left me amazed and wanting more from Khoury. The writing in this one was simply gorgeous, I seriously had so many different passages and quotes highlighted. It is a retelling of Aladdin and truly does wonders to its inspiration. I personally have a soft spot for Aladdin so I was a little worried going into this one, however Khoury created her own original story while including little notes to the original tale. While the romance in this one was definitely feels inducing, I also loved the relationship between Zhara and Roshana. I also enjoyed the world building!
9) Summer Skin by Kristy Eager
This is a novel I certainly wasn't expecting and wouldn't be on my radar normally as I don't read NA usually. However, this one really has me wanting to dive into that genre and explore it better. Summer Skin is the ultimate beach read complete not only with a sexy romance to boot but also some awesome friendships and kick-ass moments of feminism. This book is snarky and empowering, the main character making me laugh and also making me want applaud throughout the story.
10) The Sun is Also a Stat by Nicola Yoon
I think a lot of people will be surprised at me for putting this on my list. I am a little surprised myself, not being a fan of insta-love myself. The romance (which is central to the novel) is arguably that. However I found myself believing and falling for it myself. I suppose the part that made it work for me was the character themselves and how they were developed to act/feel during certain circumstances, this is what made their romance seem more believable. I also really adored the cultural aspects in this novel that were prevalent throughout. I feel as if it was a really realistic portrayal of the lives of immigrants who come to America and as well as those born there. I do have more quibbles (such as the ending and the character of Charlie) but all in all Yoon crafts another unputdownable romance.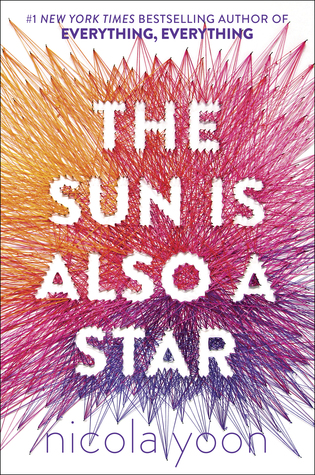 If you guys have stuck with me to the bottom of this longer than anticipated post I love you so much <33 Thank you so much for sticking with me despite my frequent absences and just being such lovely humans. I'd love to hear some of your 2016 favorites.
I wish you all of the best in 2017 <33
Read more »