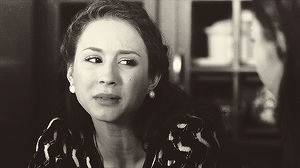 This is a controversial issue, so I know I must tread lightly. I just want to be clear that I'm not policing your friendships, nor am I discounting them or am I shaming you for having them at all. The intention of this post isn't some attempt to make you stop interacting with authors. Rather, it's an a discussion post intended to create conversation through some observations I've made and quite a few questions I have for the community.
One of the many things on my mind is how does one remain impartial while maintaining author friendships? How much weight do they or do they not hold on the final rating or review? For me I find the whole point of writing reviews is to showcase your honest opinion on a story. So, personally, when bloggers are openly/publicly interactive and very friendly with an author and give their story a glowing five stars in the back of my mind I wonder: how much did their friendship influence their review or rating? Did the blogger feel pressured, perhaps to the extent where they felt in order to maintain their ties with the author they must inflate the rating? Do they feel guilty they didn't like the book and feel they to overcompensate the positives? It's hard to say and honestly leaves me wary and at times creates mistrust.
Personally speaking, I'm
friendly
(in my eyes there's a difference between the odd tweet and constant everyday sorta friendship thing) with authors. I wouldn't say I'm particularly close with any to the point of true friendship however. Part of that is because I fully admit I may be prone to adjusting ratings, or at least may feel the need to if the circumstance of becoming close friends with an author was presented. I think it'd be awkward to say the least to have a very strong friendship, read their book, find it mediocre or worse and continue talking to the author casually. So, the thing is- I get it. I understand why somebody would feel pressured to heighten ratings. Do I personally agree with the integrity and honesty lost with it? No, not in the least especially with the very core of the community based on honest opinions. I hold that honest integrity above all else. It's because of that I keep a professional distance from authors and don't cross into that murky friendship area. This is definitely an individually based choice, I think it would differ from blogger to blogger on whether or not they would be able to remain impartial or not.
It's no doubt in my mind that some bloggers who have crossed that line of professionalism into friendship and at one point or another may have felt obligated to heighten ratings (especially bloggers at a younger age, I feel they'd be more prone to the influence that comes along with the friendship) despite their genuine feelings about a novel.To anybody out there who may be feeling the temptation to inflate ratings I would encourage you to consider other options.
Many alternate options do exist and while they won't be as pleasing to an author as a glowing five star review, they're certainly more honest and the more trustworthy thing to do. The best one in my view would be an honest rating and review, of course while remaining respectful. I know some bloggers would worry that this would impact their friendship with the author but quite frankly, if an author is really your friend (and not just there for opportunistic promotion, which unfortunately does exist and I've personally experienced) I'm sure they wouldn't be put off by a 3 star review. Another choice is to to quietly rate on goodreads or not even rate at all and avoid all the possible awkwardness all together. While this one does bother me as it's restricting you of your true opinion, I definitely find it better than a falsified and frankly dishonest perspective.
Overall it's clear to me that Blogger & Author friendships and the line that exists in terms of professionalism is no easy thing to determine as it honestly differs from person to person. I personally do feel that pressure to inflate ratings exists. I think the crucial thing to do is to recognize this pressure and if you do have blogging friendships, consider the weight of their friendship on your impartiality in order to reach a option that works for you.
Read more »